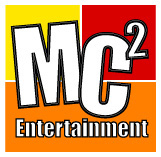 Jane Eyre

Michael Malthaner - Composer / Charles Corritore - Lyricist / David Matthews - Librettist
"Jane Eyre" is the Charlotte Bronte gothic novel of hope, heroism, and romance. Set in nineteenth century England, the show depicts the life of Jane from her early years in the Lowood orphanage to her life as governess for a young girl at the stately Thornfield Hall.

It is here she falls in love with Edward Rochester whom she is to marry until the secrets of his life are revealed.
The most compelling and entertaining musical version of the Bronte classic, featuring music and lyrics that will soar into the hearts and minds of the audience.
"Jane Eyre" is suitable for good High School theater programs, Colleges, Community, and Equity Theatres. The show can be performed with a complete orchestral score or with a solo piano.
"Matthews, Malthaner, and Corritore...have done a fine job. This adaptation is well worth our attention"

- Michael Tkach, Erie Times SHOWCASE

"The songs in "Jane Eyre" are spectacular and show music at its best." "...unfolds into a captivating piece that's mesmerizing audiences." "A wonderful piece for the whole family."

- Andrea Pherson, Erie Times News
Cast requirements:

9 Principal Female
6 Principal Male
Chorus

Available orchestration:

Can be performed with a Solo Piano
or
with a Complete Orchestration which includes:
Piano, Keyboard,
Trumpet, Trombone,
Tuba, Bass, Flute,
Clarinet, Oboe, Violin,
Cello, Percussion

Songs include:

"Where Do I Belong?"
"I'll Stay With You"
"Behind Closed Doors"
"Perhaps"
"My Days With Celine"
"A Servant Earns His Keep"
"Wherever You Are Is Home"
"No More To Hide"
"Memories Of Thornfield"
"Set Her Free"
"Look To Your Heart"
"Voices"
...and more

Running time:

Approximately 2 hours 30 minutes with one intermission
Live original cast CD recording available! (see Order Form for more information)