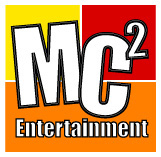 Arthur's Halloween

a new musical
based on the book, Arthur's Halloween
by
Marc Brown

Book & Lyrics
by
Charles Corritore

Music
by
Michael Malthaner
All the loveable characters of the popular children's books and PBS animated series come to life in a delightful Halloween adventure they'll never forget. Arthur is put to a brave test when he must save his sister DW who has wandered into the dreaded "witch's" house down the street.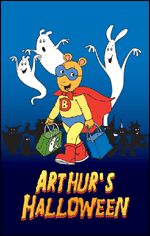 Upbeat music and lyrics combine with a charming story which not only thoroughly entertains audiences of all ages, but instills some very basic lessons for each child--it's OK to be scared sometimes, first impressions can be wrong, and even the smallest person can be a hero.
Cast requirements:

SPEAKING ROLES
Children
Adults
Arthur
Mother
DW, his sister
Father
His friends:
Mr. Ratburn, Arthur's Teacher
Buster
Mrs. Tibble, the "witch"
Francine
Ms. Yolanda, teacher
Binky Barnes
Mrs. Sweetwater, teacher
The Brain
Neighbor
Muffy
Puppy Pal

Orchestration:

Piano
Bass
Drums
Songs include:

"The Best Halloween Ever"
"Why Me?"
"The Lakewood Elementary Halloween Party and Annual Costume Parade"
"It's OK To Be Scared Sometimes"
"The Rules of the Road"
"Halloween Is Like Candy Heaven"
"There's No Telling"
"Friends"
"Arthur, the Brave!"
Running time:

Act One - 45 minutes
Act Two - 30 minutes
Live original cast CD recording* available! (see Order Form for more information)
*About the recording currently available....
While we are in the process of creating a better recording to represent ARTHUR'S HALLOWEEN, the one that is currently available was recorded live during a performance at the Erie Playhouse, Erie, PA. where the main characters were all portrayed by children with an average age of 8 or 9. As such, the quality of the recording is not the best, but it does at least allay any concerns you may have that the piece might be beyond the abilities of young performers.